Search found 8 matches
Search found 8 matches • Page 1 of 1
by Cubdax

Thu May 02, 2013 10:01 am
Forum: Research & Development
Replies: 12
Views: 7115
emu_kidid, I look at the datasheet PDF and the only info I have found is: Bus interface features include the following – Selectable bus-to-core clock frequency ratios of 2x, 2.5x, 3x, 3.5x, 4x, 4.5x ... 8x and 10x. (2x to 8x, all half-clock multipliers in-between) – A 64-bit, split-transaction exter...
by Cubdax

Tue Apr 30, 2013 12:09 pm
Forum: Research & Development
Replies: 12
Views: 7115
I found this pic.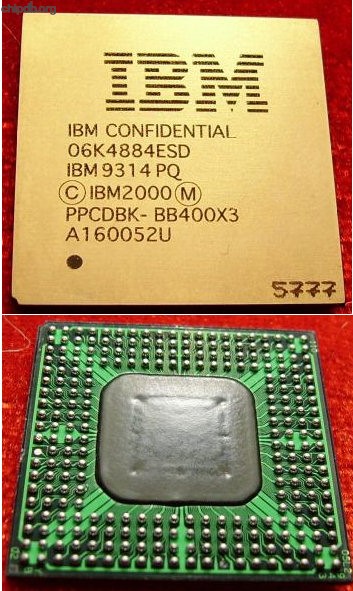 What could be the multiplier unlock pin?
by Cubdax

Fri Mar 22, 2013 10:59 pm
Forum: Hardware / Modding
Replies: 529
Views: 203687
Yes, I decided to do the same board but bottom mount design for to avoid having to desolder the connector of the drive. I've been testing and it works really well, the games do not give DRE. What problems did you have? I think It is an option for those who do not want to use the original drive at th...
by Cubdax

Tue Feb 19, 2013 8:49 am
Forum: IDE-EXI
Replies: 12
Views: 4725
Hello. I took several months with the same problem as you. I built my own IDE-EXI and perfect, but always had the same problem that did not show the files. After a long time I have the right combination to make it work perfectly. Games works perfect too. HDD (Hitachi 230gb IDE tried, smallers HDD do...
by Cubdax

Sat Aug 06, 2011 11:27 am
Forum: Hardware / Modding
Replies: 126
Views: 113477
My gamecube with Wiikey Fusion http://img89.imageshack.us/img89/6537/dsc06087xs.jpg http://img546.imageshack.us/img546/5757/dsc06091c.jpg http://img718.imageshack.us/img718/371/dsc06092v.jpg http://img51.imageshack.us/img51/6205/dsc06094p.jpg http://img708.imageshack.us/img708/5112/dsc06096v.jpg htt...
Search found 8 matches • Page 1 of 1