If you may recall, I was working on a N64 in a GameCube:
viewtopic.php?f=26&t=964
- that project has been abandoned for now, as I think a portable N64 to play would be much cooler

I haven't done much, I already had the mainboard trimmed from over half a year ago (so I'd forgot where everything goes or if I need to reconnect anything from one side of the board to the other).
Anyhow, 2 months ago
marshallh
told me he had a 64drive in a PCB form factor if I was interested - which doesn't fit in a regular N64 cart slot, and needs to be soldered in. Basically, it was made from parts from faulty 64drives during manufacturing/etc that he was able to salvage. I bought it and it sat for a good month and a half, but finally got around to soldering it in last night to my trimmed mainboard (it sits on the back of the n64 mainboard - yes it's insulated underneath):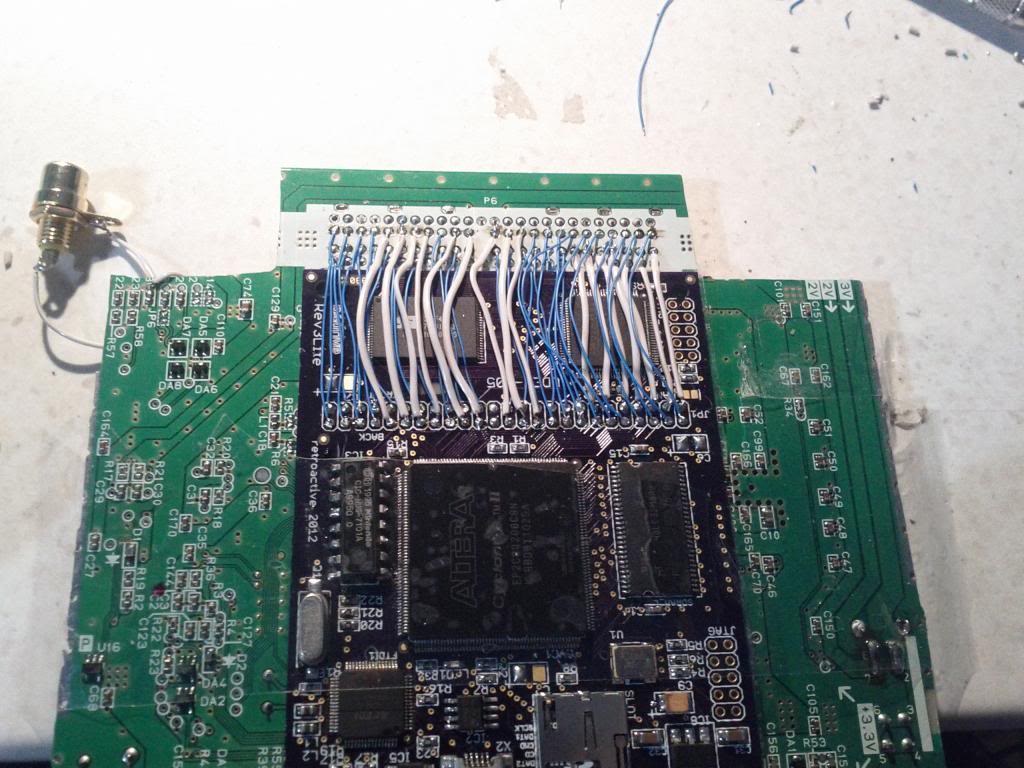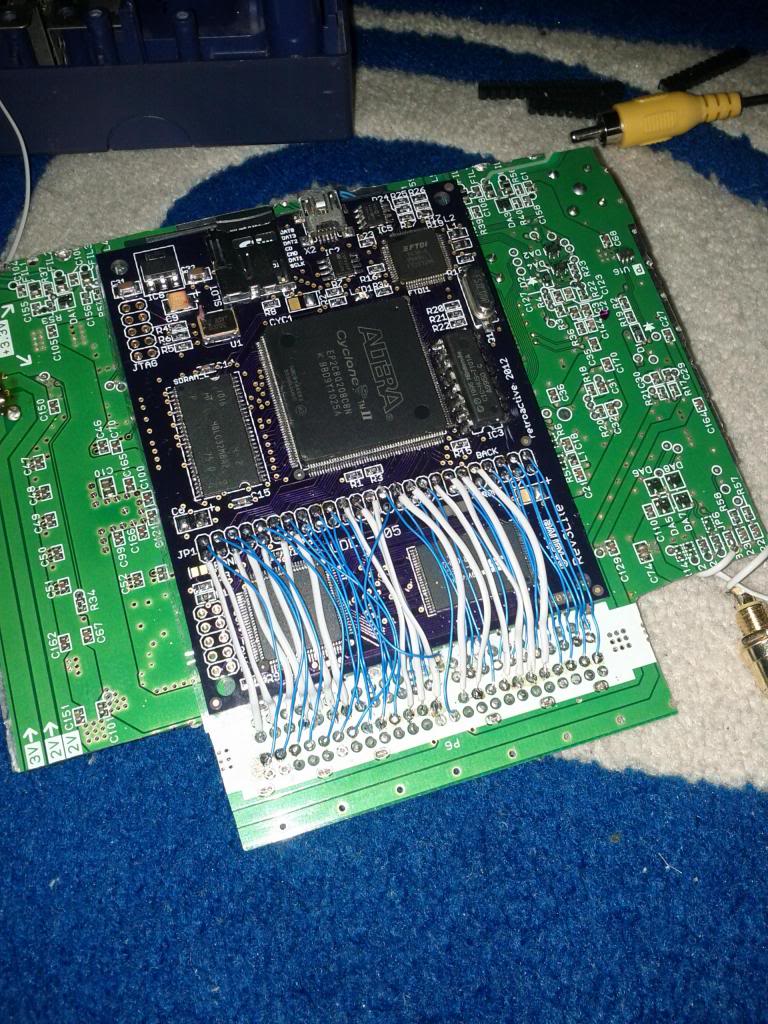 At the moment the cart is alive and so is the N64 as the LED on the 64drive is quite informative, but I'm not getting video output yet. Marshall mentioned I may need to reconnect the 12V from one side of the board to the other (as you can see I've cut it around the cart slot). Can someone confirm? I'll take a look tonight/when I can if not.
Also, if one of you portable experts could suggest a parts list for a power supply/battery setup, I'd be more than happy to listen as I want this to get battery powered, and if possible, with a power LED to warn me when the batteries are low. I'm thinking of running the power off a regular GameCube power supply and the GC power board, which is what I've hooked up now, but if something else is easier/better, I'm all ears