I received a MEGAudio board from megalomaniac and it took a bit of brainstorming of how and where to install it. I didn't mind because I enjoy doing challenging mods which you have to put a bit of thought into so this was the perfect mod for me to sink my teeth into.
Anyway I thought it would be a good idea to make a little guide on how and where I installed it for anyone interested in adding digital audio to their GameCube. The quality difference is noticeable if you have a good ear for that kind of thing for example different sounds played at the same time are a lot clearer and sound more separate from each other instead of slightly muffled together.
You will need to strip down the GC, remove the motherboard and turn it over so that you can see the A/V connector terminals like in the image below. I have marked the terminals in the image that you will need to connect the MEGAudio board to. There are only 5 wires to solder as you can see and the connections are also marked on the MEGAudio board so the next part is pretty straight forward.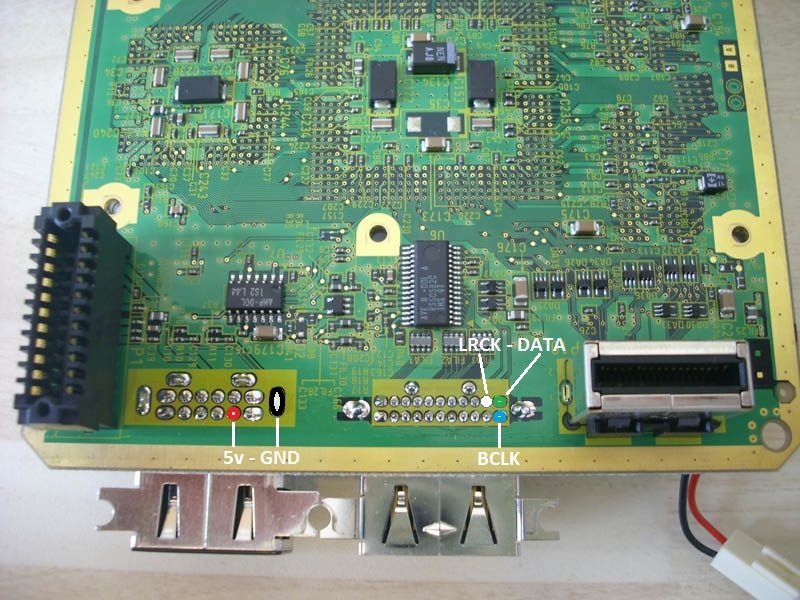 Cut 5 peices of wire about 25cm long to be on the safe side and then solder them to each of the points marked in the image above. When finished it should look something like the image below. Notice in the image below that I have used the hole which is already in the bottom right hand corner of all GC motherboards to route the wires through.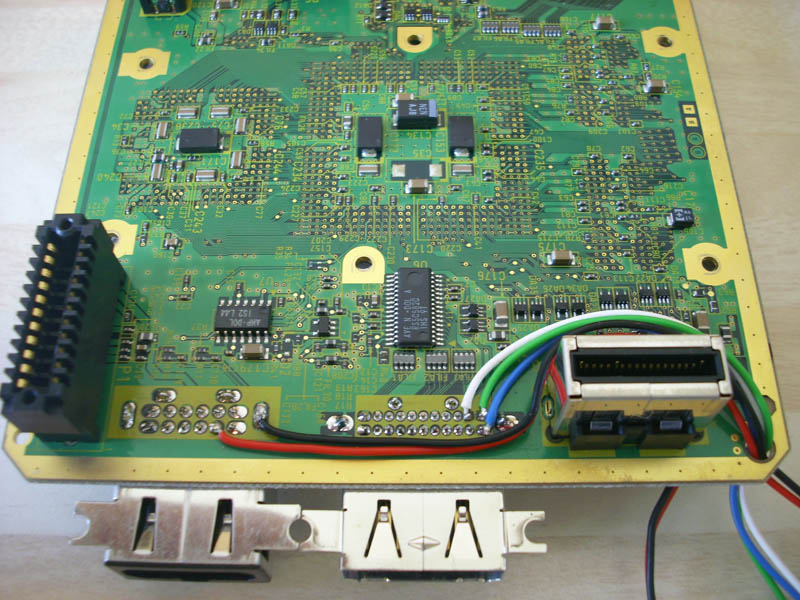 Now turn the Motherboard over and then cut any excess wire and solder the ends of each wire into the corresponding terminals of the MEGAdio board so that it looks something like the image below.
Don't forget to solder 2 extra wires into the 5v and GND terminals of the MEGAudio board as shown in the image below, along with another wire which needs to be soldered to the OUT terminal of the MEGAudio board. These are for the optical connector and should be about 25cm long also.
Please ignore the red and black wires in the image below that go off to the left hand side. They are from a previous mod and could not be hidden for the purpose of the photo.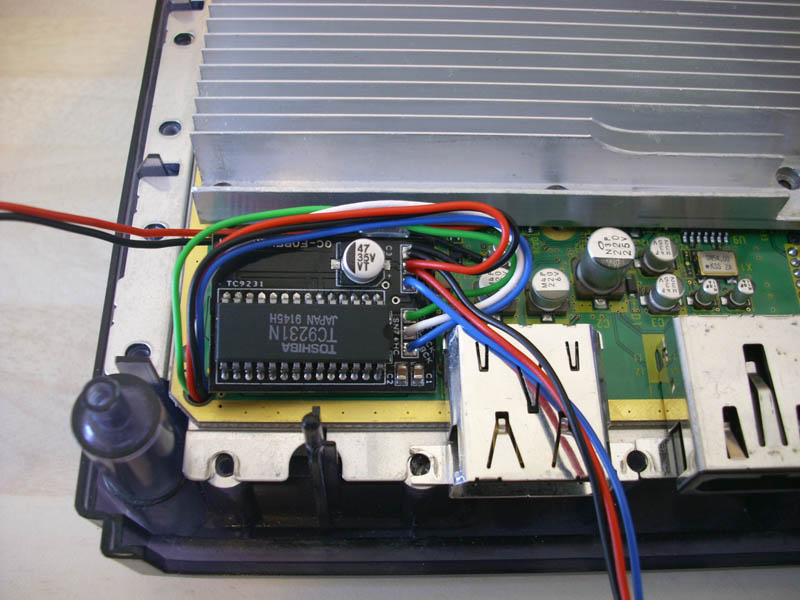 In the images below I have put some heat shrink tubing over the MEGAudio board then shrunk it and glued it into place to make sure that there are no shorts between the motherboard components and the MEGAudio board. If you don't have any heat shrink tubing then wrapping the board in insulation tape should do the job just as well.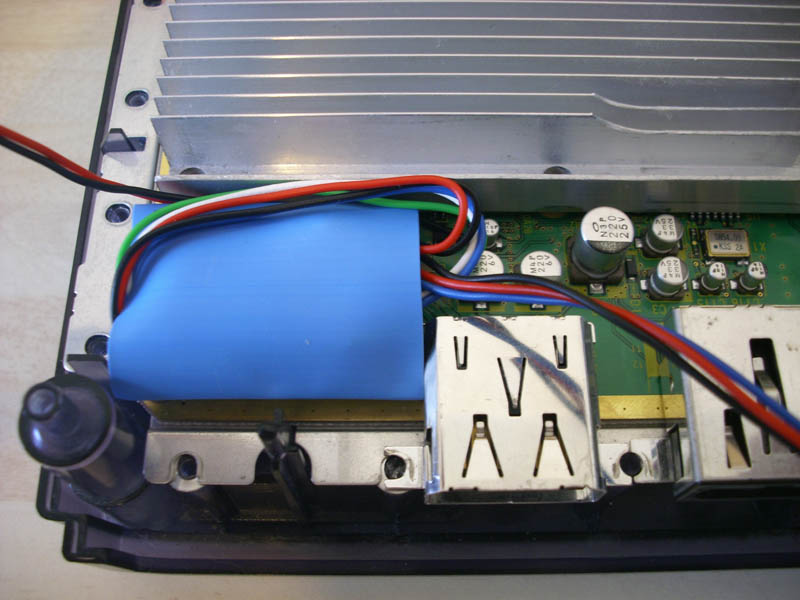 Continued in next post...