Hiya!
I thought you people might like a pictured worklog of how I envisioned the wkf mod on a GC that has no dvd drive

I will be adding pictures are the parts are coming, still waiting for a fpc->thru hole adapter...
My main goal is to fit everything nice and not alter the external appearance if possible. I might get a purple metallic IcedCube replacement shell as well, it will be "useless" since there is no drive at this gc but the current black shell is having wear marks that I don't like

For this reason (assuming the gc works after modding it) I will try and do all modifications on the dvd part since it will stay the same even with another shell...
I plan to use the stock GC switch for lid open/close detection and hopefully I can find a nice solution for the pin29 switch , thinking of mounting it inside the lid at some part of the laser mounting plastic part... I assume that since it is only used nowdays for multi-disk games it will be OK to open the lid (gc gets the open signal) , replace SD and press the pin29 switch so that wkf understands the disc change , then close lid and continue with the next disc. If I am mistaken please correct me

Right, on to the pics , nothing important for now

First I removed the mobo dvd connector, I actually destroyed it so I could easily desolder it (remember dvd drive was completely dead)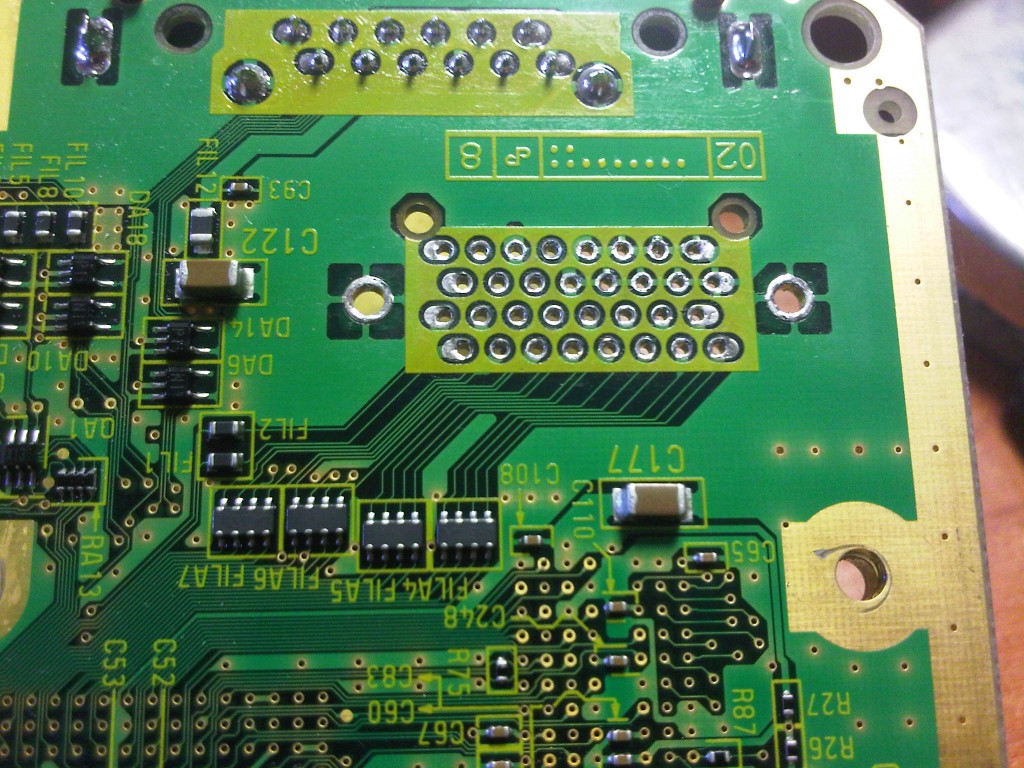 Then removed the pcb and metal shield of the dvd assembly, I only left the motor so there isn't a round hole in the middle. You can see the rough marking of where I will remove plastic from the bottom part of the assembly so there is empty space under it
.. and here is the bottom part after cutting it and at it's final form - cleaned of excess plastic and mounted with the upper dvd assembly: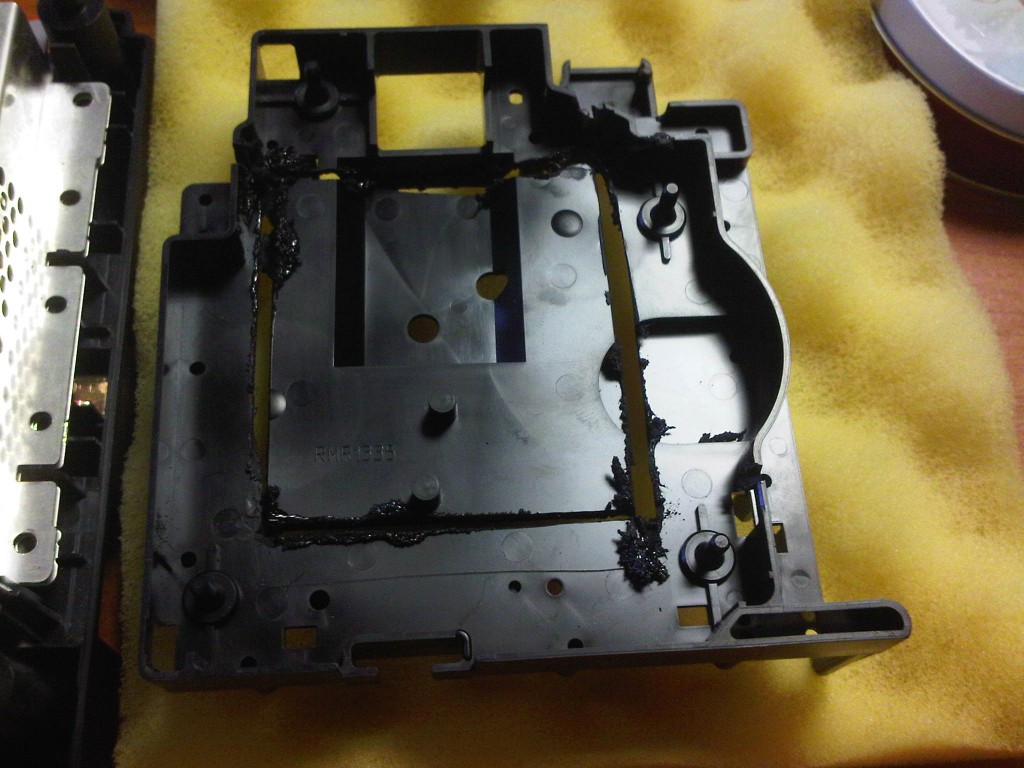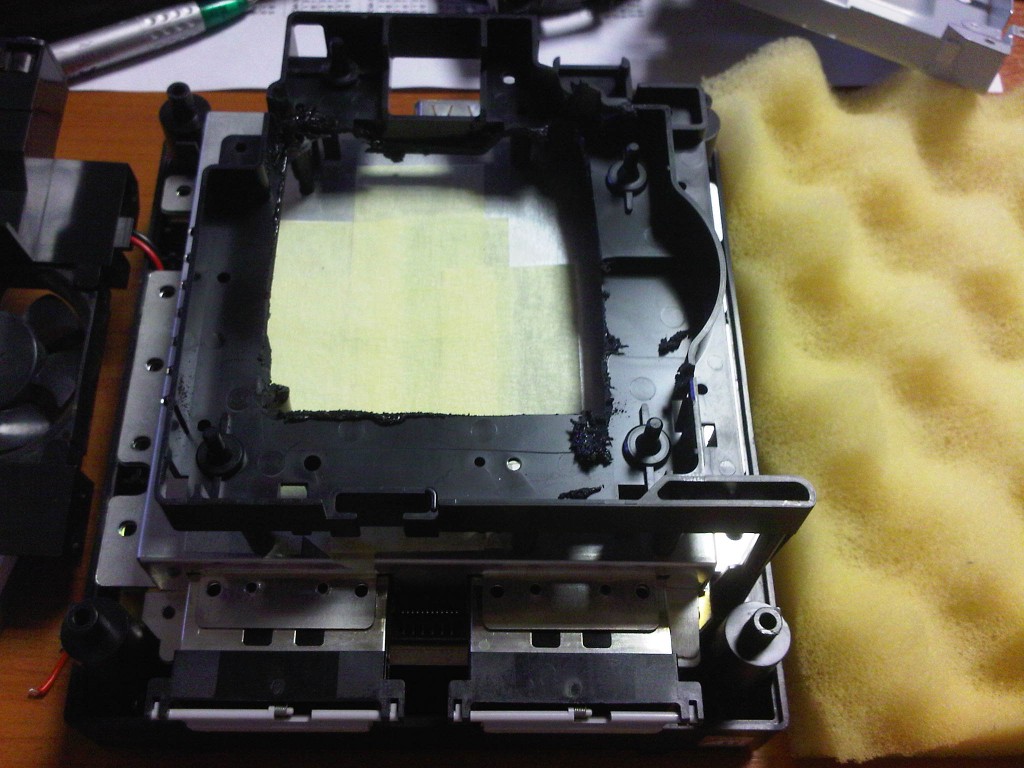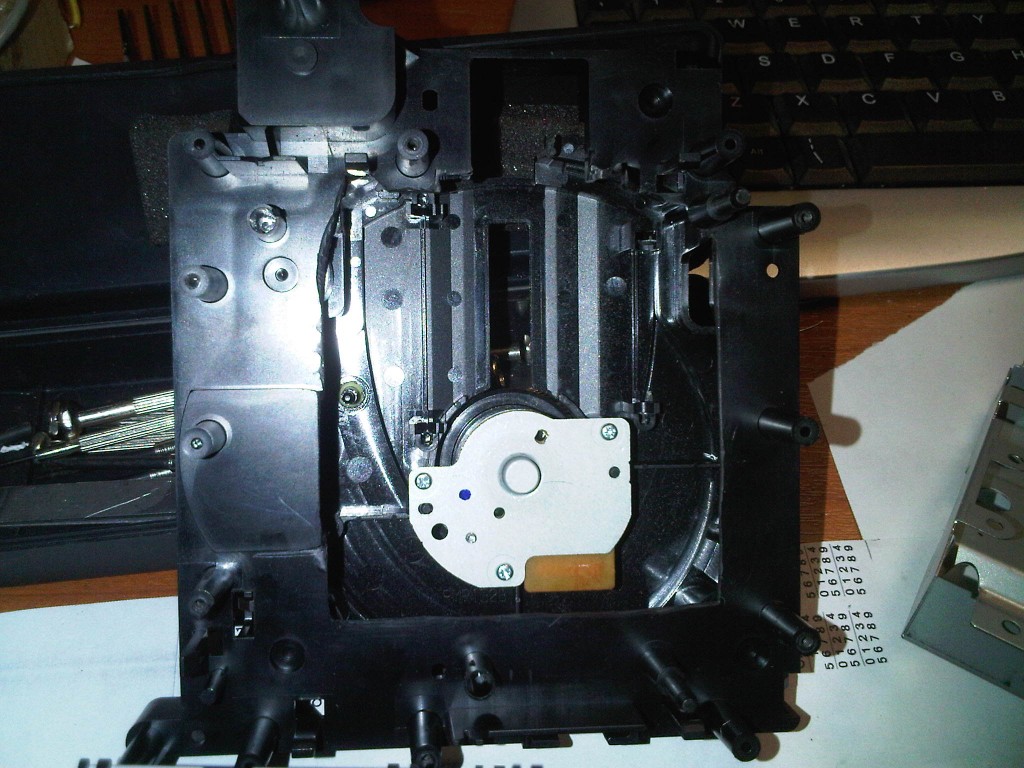 As you can see this created a nice empty space

Next "problem" was mounting the SD card slot... I removed it from it's case since it was too big and thought of welding a metal stand on the upper mobo shield that can hold it. I rejected the idea of gluing it on the plastic of the dvd assembly as I did not think of a good/secure way to do it... plus having the stand fixed on the mobo shield ensures that it will not brake from sd insert/remove stress.
Here it is, a small inox metal part that I made after measuring: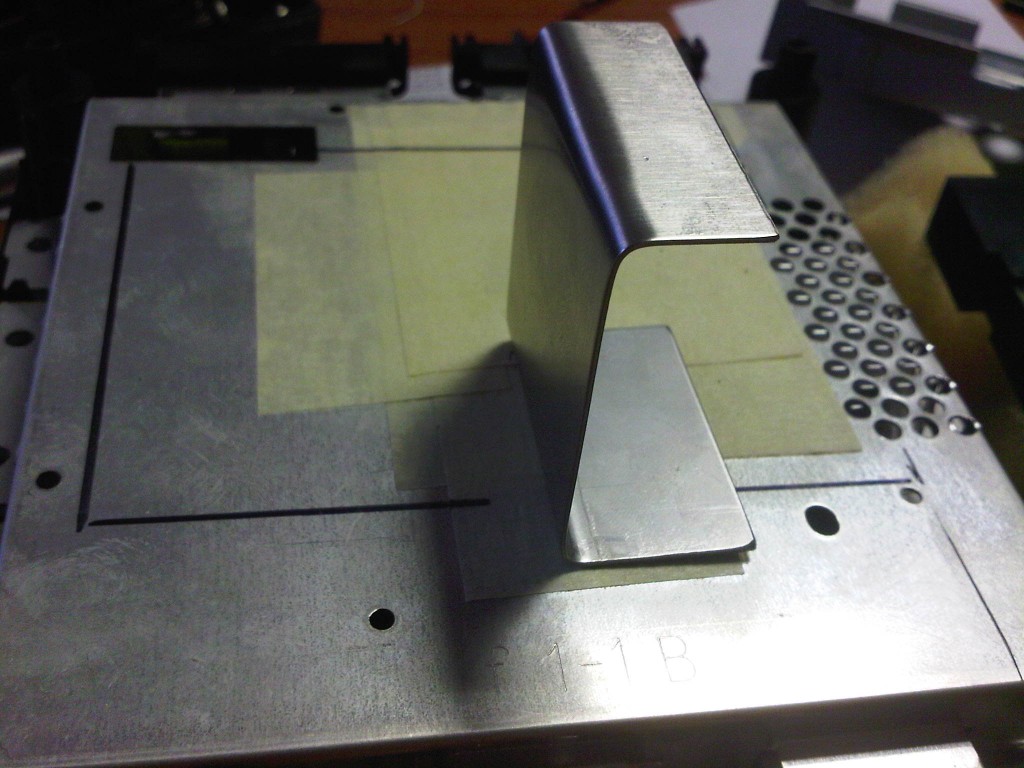 I will put it at a place that it covers most of the laser head hole and won't leave space for the SD card to fall through: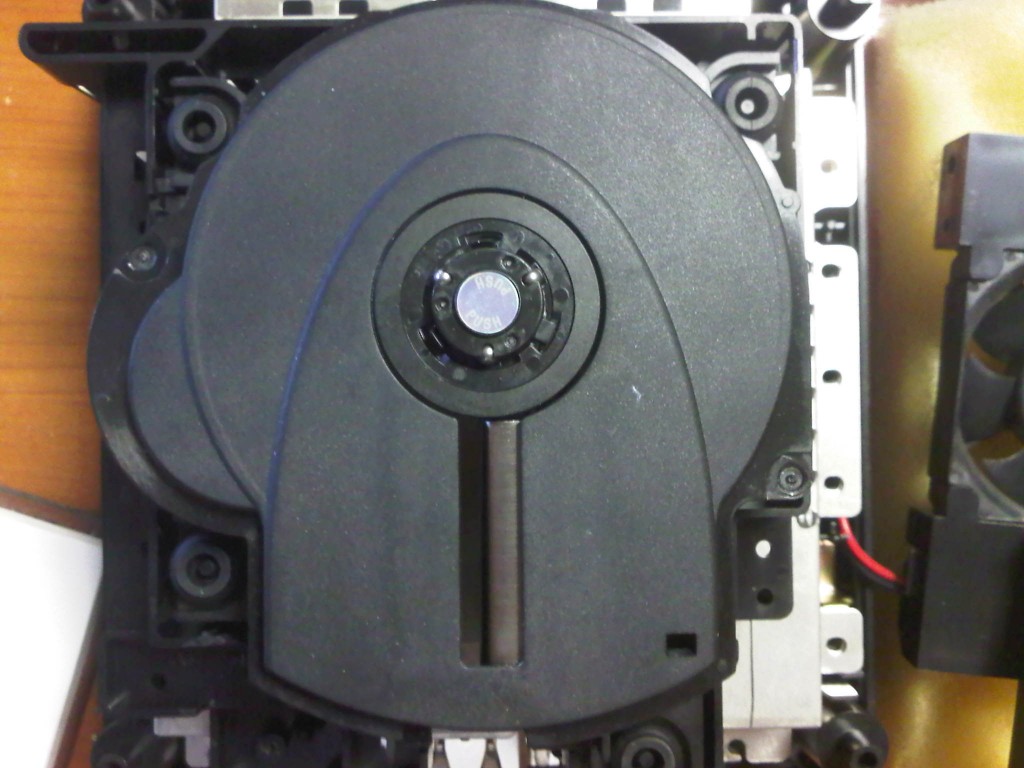 and here is the general layout, plenty of space left for the fpc adapter and pin29 switch: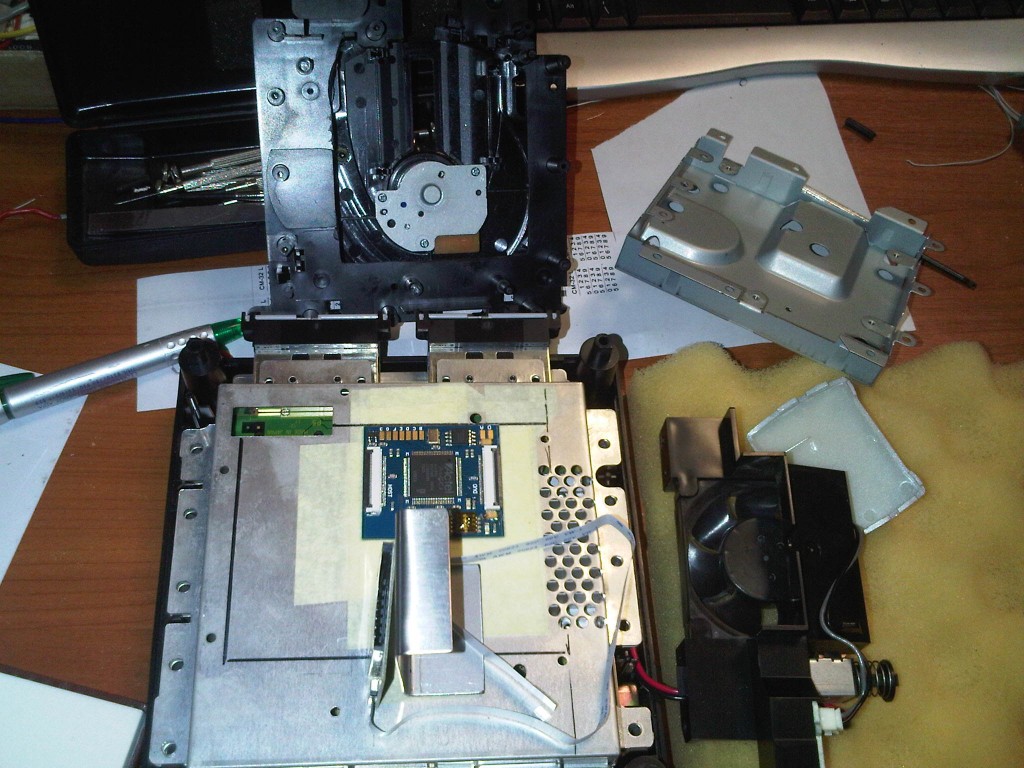 Still haven't fixed anything permanently , maybe someone comments here with a better idea of how to do things

I will continue this when the fpc adapter arrives