Well I put GNDs wires and the same problem persist. I mount a Wii drive and flat wode its work, the wode malfunction is discard. Analysing the problem I have arrived to this observation: Where is the pin numbering of the wode and wiikey/wasp DVD port begins? In the tutorials of
Ashen
this important thing is not indicate, only the wii dvd and host port of wode-wiikey/wasp.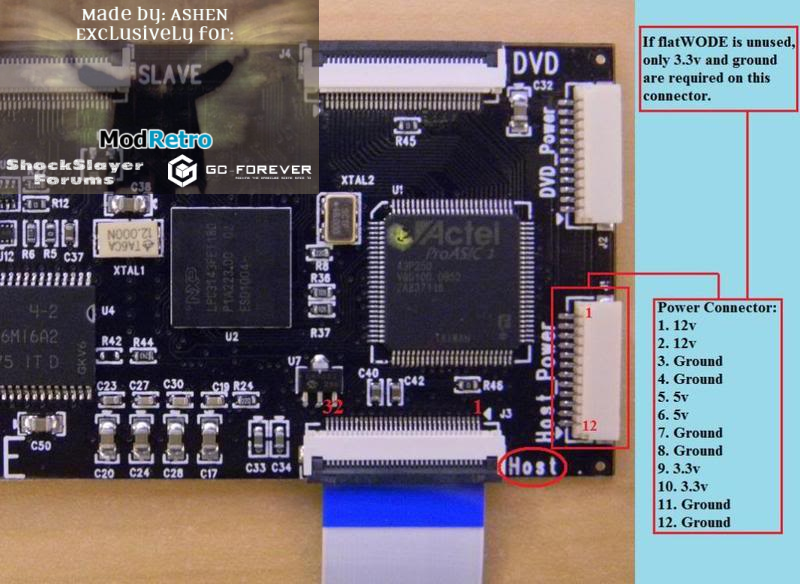 I Made both cables identical and connect these follow the same numeration pattern of the host-wii dvd ports. However, when I connected the wii drive, i observed the flex position and I think the numbering of both ports in wode-wiikey/wasp are reversed, maybe to follow a line (flat). Anyone confirm if I'm right? Because maybe the problem is all wires in dvd port connector are in incorrect number position (reversed)

then pin 1 is not that pointing the arrow at the dvd port, really is the 32.
Greetings.