Hey folks,
I coded a ButtonCoach. It helps you to find your best technique for pressing the A-button very quickly, like it's needed in games like Mario Party.
When it starts it counts down (3 seconds). Then you get 5 seconds to press A as fast as you can. My best score is 48 times so far

I attached the .dol and the source code.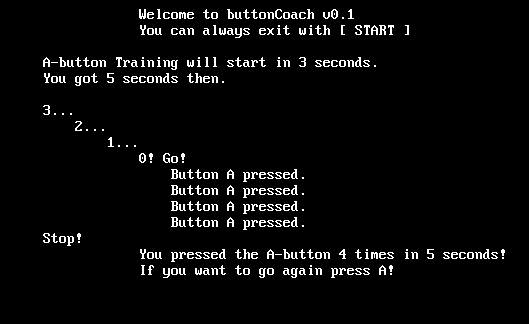 Download