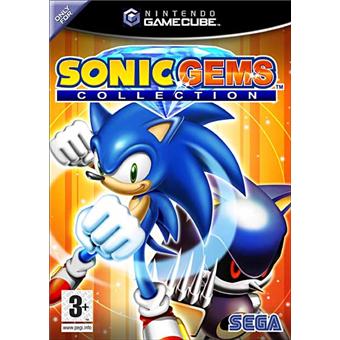 Hello, i need some codes for sonic cd on sonic gems on gamecube pal/fr region, it exist already for american version but not yet for pal version. Please can you convert? Thank you very much!
Here are the code for american version:
Infinite Air
Codejunkies
ARM
GN7K-4BKB-X54FW
VR8R-Z6EZ-6ZKTK
Infinite Lives
Codejunkies
ARM
MX2W-5NJD-FRH3F
7AHH-T0NR-56R9U
Infinite Rings
Codejunkies
ARM
J89T-V25A-MVKYQ
HD55-XJKY-7JEMF
FW95-7PXV-H611T
Autowin UFO mini-game
Sets the remaining UFO's to 0.
47iscool
ARM
6EQ6-51DG-VR0UT
P9YC-E6C6-0ZWVC
Infinite Time In Special Stages
This code only works in conjunction with the Sonic CD enable code.
Sappharad
ARM
22HC-481T-ZB840
2KXA-QMRQ-X52VT
Z3VD-GTRK-7XWNH
Japanese Soundtrack In Movies
Parasyte
ARM
YKR4-KMRU-G7AYM
VATF-3VR9-9PWWX
35FX-F0CU-VK5YF
QEP0-8DW9-Q1KWC
Press A For Super Jump
Codejunkies
ARM
9JBJ-9TM6-25D1D
56Z1-G168-X0ZJ3
6JGA-DUN5-T4ZC4
RXZ0-QJXM-8AZ9W