Great news for fans who played Skies of Arcadia: Legends on the GameCube! Renowned collectibles company First4Figures is opening preorders next week on Tuesday, Sep. 21 for a limited edition, officially licensed collectible statue of everyone's favorite cat-thief sky pirate, Aika!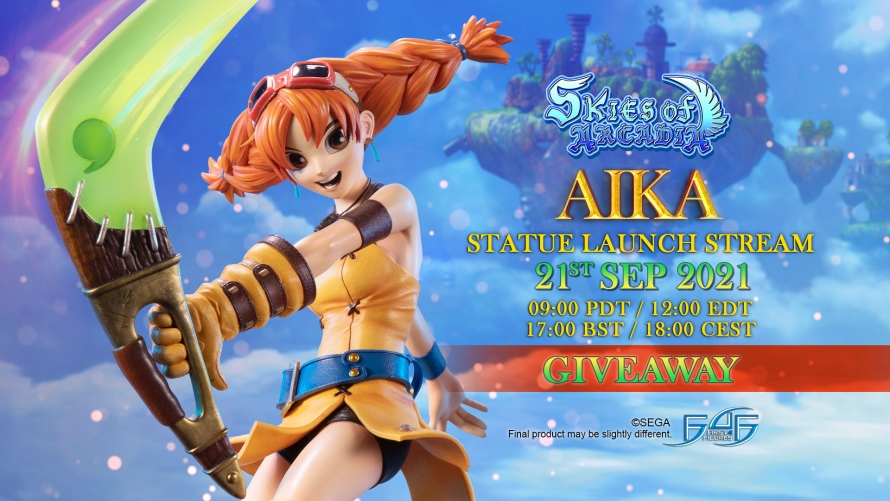 First4Figures is also hosting a giveaway for one lucky entrant to win this statue, details on their blog post here:
https://www.first4figures.com/blog/skie ... eaway.html
Alternatively, you can join F4F's Original Collector's Club on Facebook or follow their Twitter for up to date information on the release next week:
https://www.facebook.com/groups/first4figures/
https://twitter.com/First4Figures
This statue of Aika is a followup to their statue of Vyse from the same line. If sales for Aika go well then First4Figures will be more likely to produce even more character statues from Skies of Arcadia (Fina, Drachma, Gilder, etc.). So please spread the word to anyone and everyone you know who might be interested, the more the merrier, thanks everybody!