This guide applies to Swiss 0.4 r325 onwards.
Swiss supports WiiRD format cheats in text files stored on a FAT16/FAT32 storage device such as a SD card connected to a memory card port via SD Gecko, IDE-EX or WKF/WASP.
Cheats must live in a folder called "cheats" that is on the root of the device.
The files must be named by the 6 byte identifier that is inside the ISO, if you do not know this, open your ISO in GC-Tool or a HEX editor: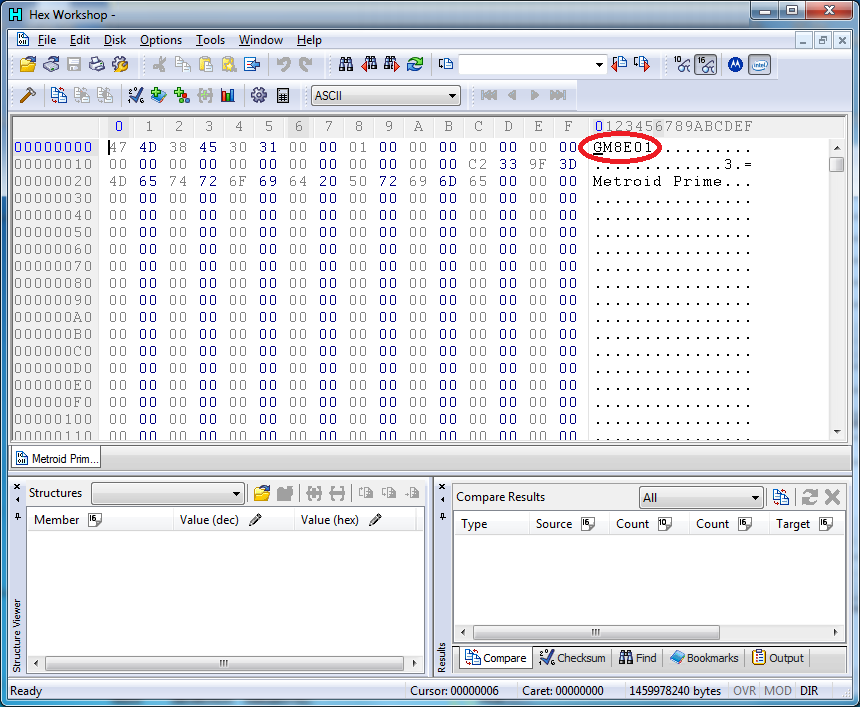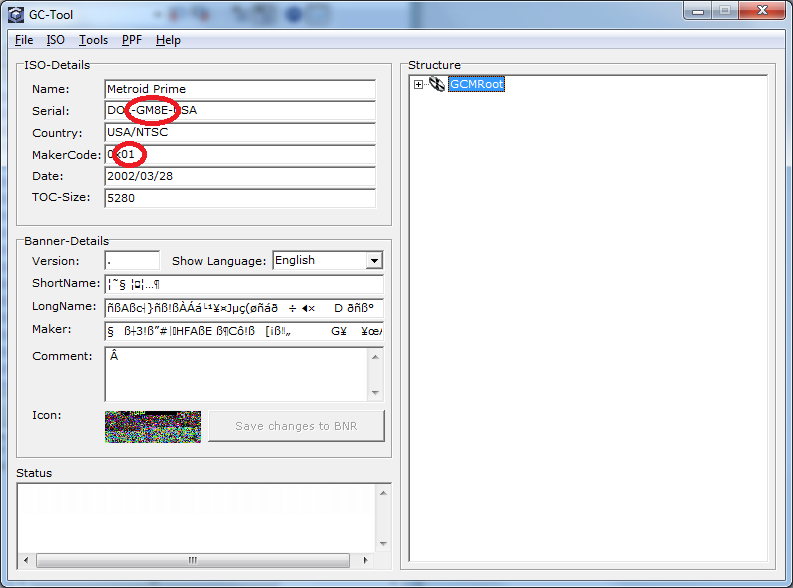 In this example, the for Metroid Prime NTSC the cheats file would need to be named GM8E01.txt and would need to be placed on the SD in /cheats/GM8E01.txt
In Swiss, load the game from anywhere on the SD card and on the banner screen, hit Y to have Swiss try to find the cheats file. If the cheats file is not found, you will see something like this: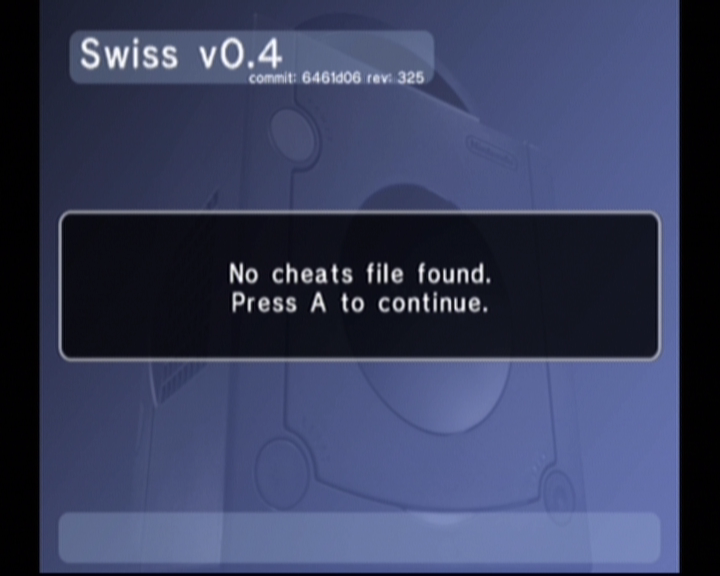 If it is found, you will be able to select cheats and then return to the banner screen to boot the game: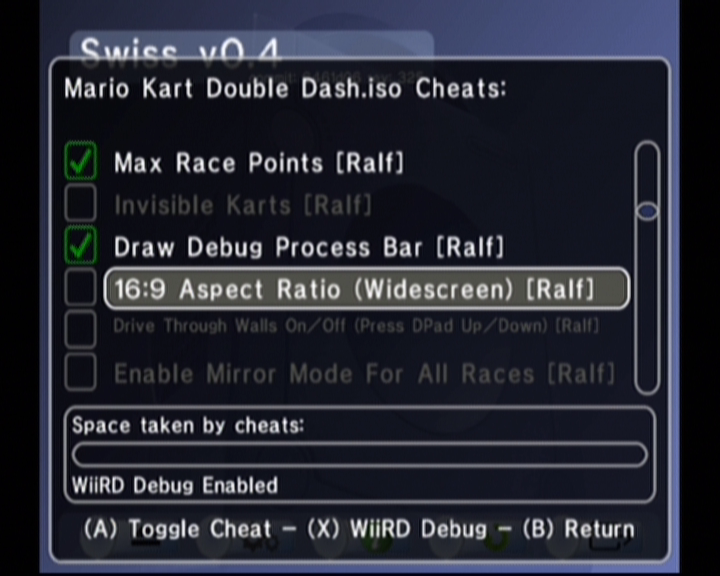 There's a limit on how many cheats will fit and the bar at the bottom of the screen will fill as you enable cheats. I'm yet to choose enough cheats to ever fill it up though

A bit more on the cheats file format...
You can have cheats simply listed as such inside the txt files:
Code: Select all
[GMSE01] Super Mario Sunshine (NTSC-U)


16:9 Aspect Ratio (Widescreen) [Ralf]
04416B74 3F9A7643

Enable Map Select (Press RESET) [Ralf]
042A6788 3BC00009

Replace Episode Select With Map Select [Ralf]
C22A6654 00000003
547E063E 281E0008
40820008 3BC00009
60000000 00000000

etc...

If there are cheats with multiple values possible, you will need to pre-modify those in the txt file as the cheats parser will try to throw those out as they're not supported, example:
Code: Select all
Background Music Modifier [Ralf]
C2016994 00000002
3C608001 386300xx
3B830000 00000000

xx = Song ID


Song IDs

01 - Dolpic
02 - Bianco
03 - Manma
04 - Pinnapaco S
05 - Pinnapaco
06 - Mare Sea
07 - Montevillage
If you wanted to use one of these cheats, then I would recommend expanding them like this:
Code: Select all
Background Music Modifier 01 - Dolpic [Ralf]
C2016994 00000002
3C608001 38630001
3B830000 00000000

Background Music Modifier 02 - Bianco [Ralf]
C2016994 00000002
3C608001 38630002
3B830000 00000000

etc...
I've attached a WiiRD cheats collection provided by Ralf to get you started, extract it to the "cheats" folder on your device and grab the latest
Nightly Build
of Swiss (needs to be r325 or newer). Enjoy!