HyperBoot
Jump to navigation
Jump to search
HyperBoot

HyperBoot modchip
Specification
Generation
IPL Replacement
Flash Size
2Mb (16MBit)
General
HyperBoot is a IPL Replacement modchip that came about in late 2019. The primary reason behind its existence appears to be to provide a cheap way to boot directly into homebrew on a GameCube. The official "BIOS" does not support booting of any sort of game backups or piracy. It is currently sold through badassconsoles and is the only IPL Replacement modchip for the GameCube at the time of writing this actively in production.
Official description
Inspired by the Qoob Pro, Hyperboot allows the fastest boot method possible for any homebrew located on an SD card. Simply turn on your console and your designated homebrew program is automatically launched and ready to use within 1 to 2 seconds.
Homebrew detection available on Slot A, Slot B, and Slot C (SP2) with ability to also load homebrew from USBGecko. The failsafe menu is displayed when homebrew program is not detected and its built-in software update capability is simple to use with all updates performed directly by the console itself.
This solution does not require a functional disc drive nor does it require a pre-configured memory card. No more wait times from soft exploits and no more opening and closing the lid.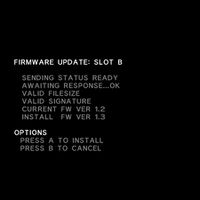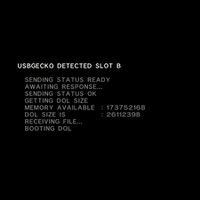 Features
Internal Storage to Boot from Flash
Directly Boot Homebrew from SD card
Supports SD, SDHC, SDXC
Compatible for all regions (PAL, USA and Japan)
Bypass mode to jump into original system menu
Built-in update menu
Updates performed by the console itself (Eliminates the need for JTAG)
CLI Support for homebrew lacking a proper menu
USB Gecko support
BIOS
To date, no updates have been released to the public.
Usage
Format your SD card with FAT16 or FAT32. Create a folder on it called HYPERBOOT and drop the DOL you want to boot in there.
L Trigger - boot to the Hyperboot menu.
L Trigger + X - boot to the update menu.
A - boots to a SD card in memory slot A.
B - boots to a SD card in memory slot B.